Upcoming Events
We produce various events to inform, entertain, and give London-area writers a platform for their work. We're always seeking new activities to inspire our members–and be fun!
Upcoming Events for Writers & Book Lovers
All Events in the London Area
An Evening with Terry Fallis
Eight national bestselling novels. Five #1 bestsellers. 2008 Leacock Medal. 2011 CBC's Canada Reads. 2014 CBC TV Miniseries. 2015 Stage Musical. And there's more! Terry Fallis has accomplished much during his writing career. 
Come hear Terry speak at an event presented by the London Writers Society.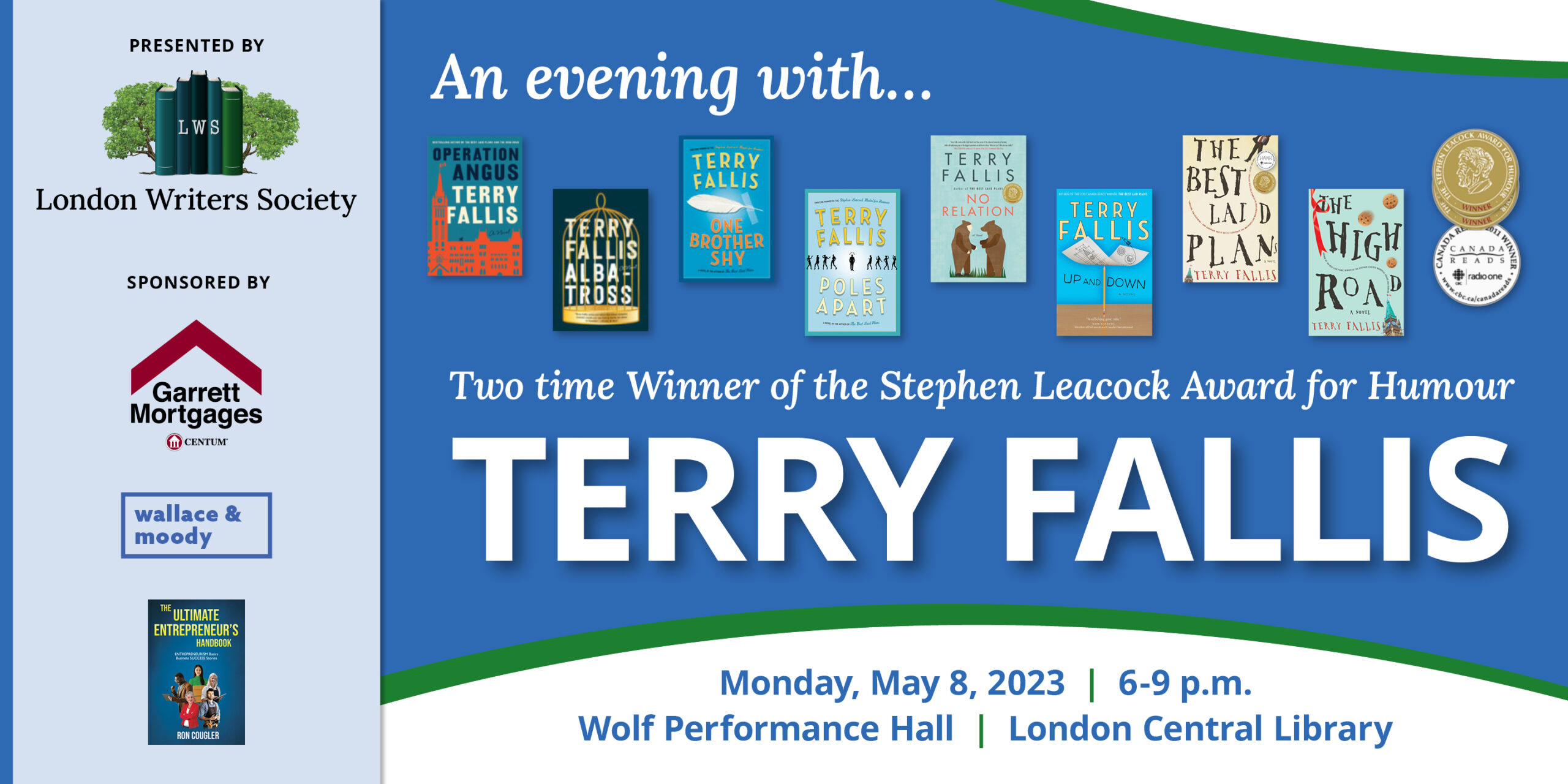 In an engaging interview with author Elaine Cougler, our guest — award-winning author Terry Fallis — will share his adventures (and misadventures) in writing.
A Q&A session will follow, hosted by author John Matsui.
Regional Conferences & Retreats
Explore our list of upcoming writing-related events in Southwestern Ontario. 
Got an Event Idea?
If you have an idea for an event that would be of interest to the writing or book-loving community in London (or the surrounding area), we would love to hear from you!