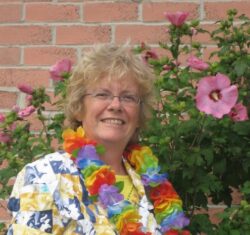 Author Pat Brown can't remember a time she didn't write. You might say it runs in the family–her great uncle John Defoe was the renowned editor-in-chief of the Winnipeg Free Press pre-WWII. Pat's approach to life was tempered in the forges of Los Angeles, and after eight years in the City of Angels, she was endowed with a fascination for the gritty side of life.
More
Membership in the London Writers Society is the best writing bargain to be had — only $25 a year to join our creative community. If you want to attend a meeting or two before you join, that is certainly fine.
You can join LWS in one of the following ways: in person at one of our General Membership Meetings, by mailing a cheque, or by purchasing a membership on our website.
Stay Connected
Subscribe to our monthly newsletter and stay up-to-date with LWS news and events, announcements and regional writing opportunities.
*Note: Subscribing to the newsletter does not provide membership privileges. To join the LWS go to Membership page.