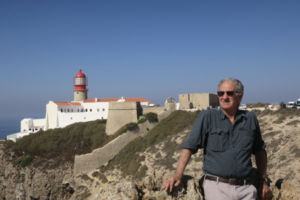 Jorge Mazza was born and raised in a neighbourhood in the suburbs of Buenos Aires (Argentina) where he spent his childhood and adolescence. He started writing at the early age of twelve. He graduated from Medical School at the University of Buenos Aires (UBA). He moved to London (Ontario-Canada) with his wife where he practiced Medicine for more than 40 years.
Today, in retirement he re-discovered his passion for writing. Due to his daily interaction with patients he learned a great deal about the complexities of mankind that he portrays in his first novel A New Beginning. This book reflects his lifetime experience on the diversity of human behaviour.
Besides writing he is also an avid cyclist and enjoys carpentry using old reclaimed wood.
Membership in the London Writers Society is the best writing bargain to be had — only $40 a year to join our creative community. If you want to attend a meeting or two before you join, that is certainly fine.
You can join LWS in one of the following ways: in person at one of our General Membership Meetings, by mailing a cheque, or by purchasing a membership on our website.
Stay Connected
Subscribe to our monthly newsletter and stay up-to-date with LWS news and events, announcements and regional writing opportunities.
*Note: Subscribing to the newsletter does not provide membership privileges. To join the LWS go to Membership page.