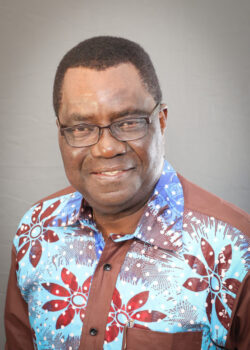 Gaston is an Electrical Engineer (University of Kinshasa in RD-Congo) with a doctorate in Applied Sciences, specializing in Optical Fibers (University of Ghent in Belgium). Dr. Mabaya has had a diverse professional career as a university professor, as Honorary Dean of the Polytechnic Faculty of the University of Kinshasa, as a researcher and international consultant, as a writer in French and English, and as a Permanent Deacon in the Diocese of London, Ontario. Dr. Mabaya was named to the 2011 Mayor's New Year's Honour List for outstanding contributions to Diversity & Race Relations in the City of London.
The author of several books, Dr. Mabaya, is passionate about literature and education.
Membership in the London Writers Society is the best writing bargain to be had — only $40 a year to join our creative community. If you want to attend a meeting or two before you join, that is certainly fine.
You can join LWS in one of the following ways: in person at one of our General Membership Meetings, by mailing a cheque, or by purchasing a membership on our website.
Stay Connected
Subscribe to our monthly newsletter and stay up-to-date with LWS news and events, announcements and regional writing opportunities.
*Note: Subscribing to the newsletter does not provide membership privileges. To join the LWS go to Membership page.