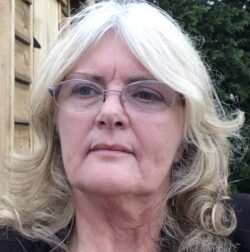 Diane Kirby is a retired lawyer. Her happy place is in a forest with a dog. She began writing to process her grief following the death of her husband. Her debut book, Demystifying Grief, explains the what, why and how of grief. Her follow-up memoir, Grief and the Spirit World, describes her journey as she embraced her Scottish roots, Spiritualism and mediumship to further help her heal.
Membership in the London Writers Society is the best writing bargain to be had — only $40 a year to join our creative community. If you want to attend a meeting or two before you join, that is certainly fine.
You can join LWS in one of the following ways: in person at one of our General Membership Meetings, by mailing a cheque, or by purchasing a membership on our website.
Stay Connected
Subscribe to our monthly newsletter and stay up-to-date with LWS news and events, announcements and regional writing opportunities.
*Note: Subscribing to the newsletter does not provide membership privileges. To join the LWS go to Membership page.