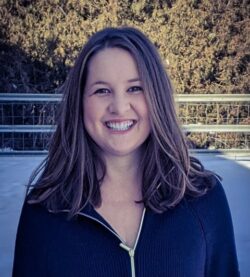 Martha Morrison is a thoughtful writer with a demonstrated history of creative initiatives and diverse experience in the travel, hospitality, and fine arts industries. She is recognized for her professionalism, creativity, and commitment to excellence.
Her first career was as a flight attendant in the international and private charter division for Air Canada, working for celebrities such as Bruce Springsteen and professional sports teams in the NHL and MLB. She later became an award-winning professional ballroom dancer and instructor working for the Fred Astaire and Arthur Murray dance studios. Martha holds a BSc in Biochemistry from Queen's University and an MFA in Creative Nonfiction from the University of King's College. She speaks French and Spanish and has a musical background in piano and voice.
Martha writes memoir, fiction and dabbles in poetry. She was shortlisted in the 2022 International Amy MacRae Award for Memoir. Her work has been published in the Gratitude and Inspiration Anthology (One Thousand Trees Press, 2022) and in the Amy Anthology Volume 2 (Memoir Writing Ink, 2023). Originally from Toronto, Martha now lives on a farm outside of London with her husband, two children and lots of animals.
Martha can be reached at [email protected]
Membership in the London Writers Society is the best writing bargain to be had — only $40 a year to join our creative community. If you want to attend a meeting or two before you join, that is certainly fine.
You can join LWS in one of the following ways: in person at one of our General Membership Meetings, by mailing a cheque, or by purchasing a membership on our website.
Stay Connected
Subscribe to our monthly newsletter and stay up-to-date with LWS news and events, announcements and regional writing opportunities.
*Note: Subscribing to the newsletter does not provide membership privileges. To join the LWS go to Membership page.